11 Sep 2020 Leave a comment
by MARITHER in Articles, Blogs, Philosophy Tags: 4 destructive seasons
The Four Destructive Seasons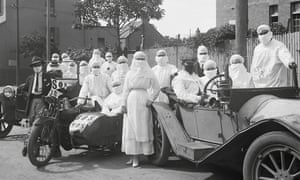 Medical staff and workers in Surry Hills, Sydney, in April 1919. Schools and businesses were closed, hospitals overflowed and masks became compulsory in public. Photograph: NSW State Archives and Records. https://www.theguardian.com
1.  Flu Season – The most severe flu season after the Spanish Flu in 1918 started in Wuhan, China has spread like wildfire during the Winter-holiday season from December 2019 – January 2020, which lead to Pandemic Crisis/Recession and National Lockdown from March to May 2020.   As of today, there are 910,000 deaths, 28.2 million cases [1].  Unemployment rose higher in three months of COVID-19 than it did in two years of the Great Recession in the U.S., from 6.2 million in February to 20.5 million in May 2020 [2].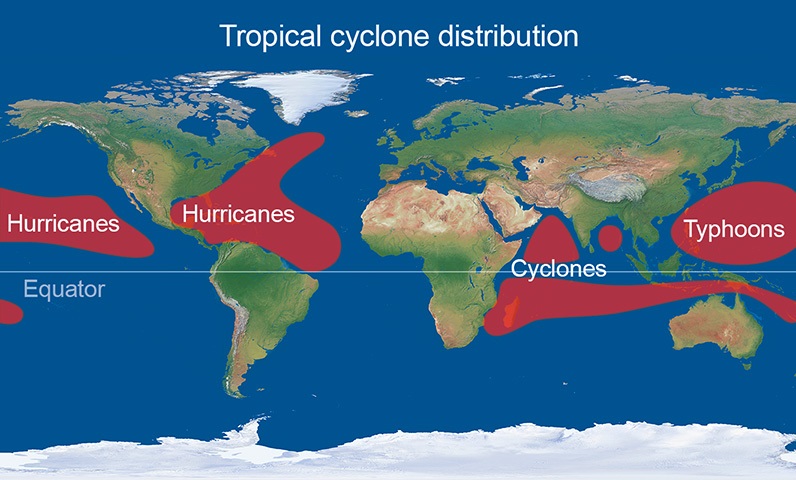 Photo: https://www.metoffice.gov.uk
2.  Cyclone / Typhoon / Hurricane Season – Typhoon/Cyclone/Hurricane has caused severe damage every year.   According to the May 22, 2020 report, Cyclone Amphan caused an estimated $13.2 billion in damage and killed at least 80 people in West Bengal, and another 10 across the border in Bangladesh with as many as 500,000 families in Bangladesh may be homeless [3].  On the same month, Typhoon Vongfong/Ambo in the Philippines caused around ₱1.57 billion (US$31.1 million) in damage, killed 5 people and affected 578,571 residents [4].  The following month, Tropical Storm Cristobal caused US$675 million in damage and 15 fatalities [5].   Last month, Typhoon Higos hit China, with 200 people dead or missing in China this year and caused $25 billion in damage [6].  On the same month,  Hurricane Laura caused the deaths of at least 36 people in the U.S. and inflicted an estimated $8.7 billion in insured damage on southwestern Louisiana and southeastern Texas near the Gulf of Mexico [7].  Hurricanes have caused a total of 117 deaths and  $14.67 billion in damages [8].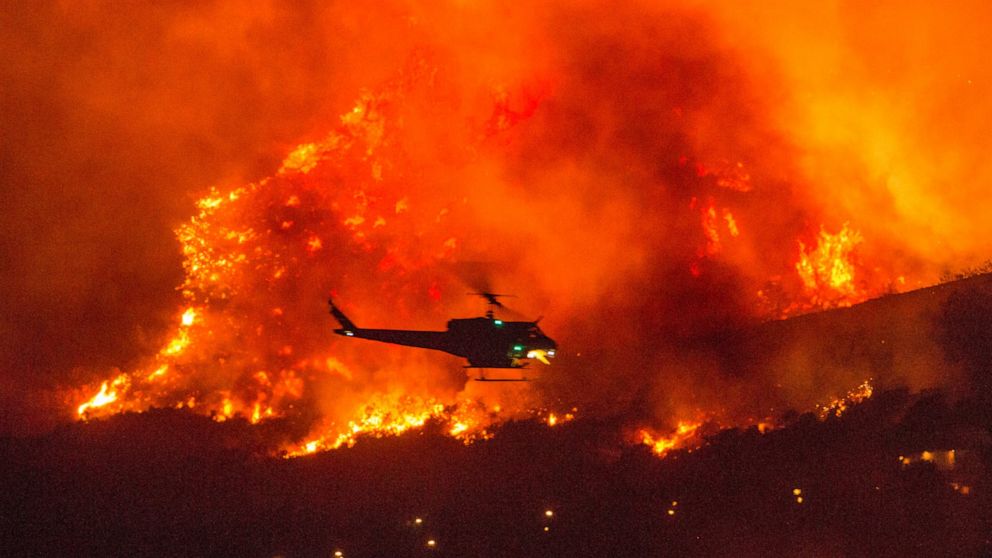 A helicopter prepares to drop water at a wildfire in Yucaipa, Calif., Saturday, Sept. 5, 2020.  Photo: The Associated Press.  
3.  Wildfire Season – Summer finally has ended.  But it ended with ravaging wildfires.  Summer 2020 ranked as one of the hottest on record for U.S.  August 16, Death Valley in California reported a high temperature of 130 degrees F.  If verified, this temperature would be the hottest August temperature on record for the U.S. [9].  Currently, 102 large fires have burned 4.4 million acres in 12 states in the U.S. [10].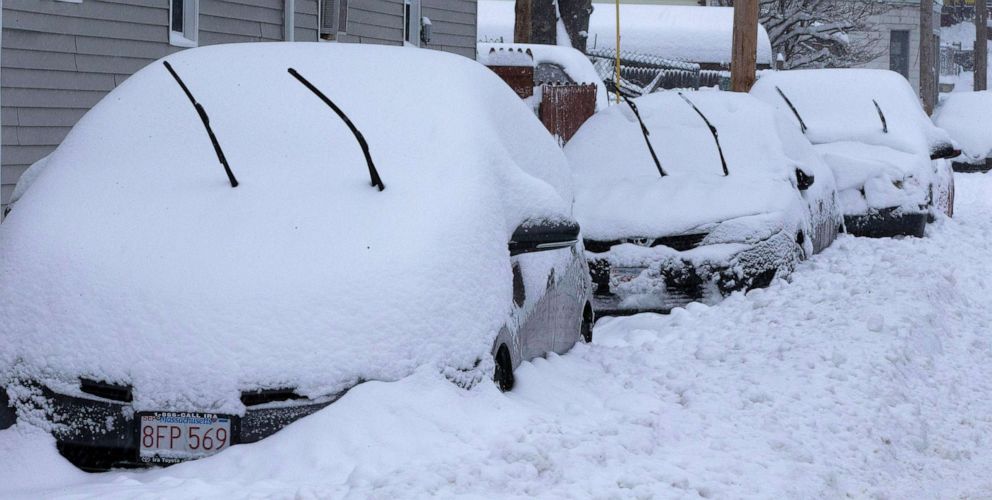 Snow covered vehicles line a street in Lowell, Mass., Dec. 2, 2019.  Photo: C.J. Gunther/EPA via Shutterstock. 
4.  Winter Storm Season – Summer just ended and winter is coming.  With the pandemic crisis and calamities happening, better to relocate if you are living in one of the coldest cities and will just put you in danger.
These 4 Destructive Seasons are inevitable.  Therefore, the government should take extra precautionary measures to protect the people in the future.  Everyone should also be alarmed and make plans according to these 4 Destructive Seasons:  
Relocation – Families in hazard prone areas should relocate the soonest possible.  The government should have relocation programs for families living in hazard prone areas.  The relocation plan should make sure that the families can:

survive  and ensure quality of life,
provide quality education,
provide employment opportunities, like forming collaboration with social enterprises or non-profit organizations.  Another way is to cultivate the land to boost eco-tourism. 

Travel – Travel only if necessary.  Always wear a mask even if your leader does not.  Be thankful if you can study and work from home. Our healthcare workers have to travel and work in the hospital despite the pandemic.  Stay at home to stay safe and keep our healthcare workers safe.   
Patronize eco-friendly products and brands.  This way, we can encourage more people to focus on developing eco-friendly materials/products instead of destructive and toxic materials/products.  You can check out ways to Go Green, Go Clean
REFERENCES:
Ritchie, et al.  "Coronavirus (COVID-19) Deaths".   Our World in Data.  Global Change Data Lab.  September 10, 2020.  https://ourworldindata.org/covid-deaths
Kochhar, Rakesh.  "Unemployment rose higher in three months of COVID-19 than it did in two years of the Great Recession".  Pew Research Center.  https://www.pewresearch.org/fact-tank/2020/06/11/unemployment-rose-higher-in-three-months-of-covid-19-than-it-did-in-two-years-of-the-great-recession/
. 
"Sitrep No. 15 re Preparedness Measures and Effects of Typhoon "Ambo" (I.N. "VONGFONG")". National Disaster Risk Reduction and Management Council. May 27, 2020. http://www.ndrrmc.gov.ph/attachments/article/4048/Update_Sitrep_no_15_re_Preparedness_Measures_and_Effects_of_TY_AMBO_Issued_on_27May2020_12NN.pdf
"Global Catastrophe Recap: June 2020"

(PDF)

. London, United Kingdom: Aon. pp. 4–5. Retrieved

July 15,

2020.  http://thoughtleadership.aon.com/documents/20200709_analytics-if-june-global-recap.pdf

"Typhoon adds to southern China's rain and flooding woes".  The Associated Press.  ABC News.  August 19, 2020.  https://abcnews.go.com/International/wireStory/typhoon-higos-hits-china-weakens-tropical-storm-72462400
Steve Evans (August 31, 2020). "Hurricane Laura onshore insured property loss close to $9bn: KCC". Reinsurance News. Archived from the original on September 5, 2020. Retrieved

August 31,

2020.  https://www.reinsurancene.ws/hurricane-laura-onshore-insured-property-loss-close-to-9bn-kcc/
"2020 Atlantic hurricane season".  Wikipedia. https://en.wikipedia.org/wiki/2020_Atlantic_hurricane_season
"Summer 2020 ranked as one of the hottest on record for U.S.".  National Oceanic and Atmospheric Administration.  U.S. Department of Commerce.

September 9, 2020.

"National Preparedness Level 5".  National Inter-Agency Fire Center.  September 10, 2020.  https://www.nifc.gov/fireInfo/nfn.htm